Since 2006, Truphone has evolved into a unique global mobile network which provides international organisations the ability to simplify their mobile estate by reducing suppliers, while in the process improving customer service, increasing insight, eradicating spend volatility, removing uncertainty and reducing cost.
If your business is based solely in one country, with mobile users who rarely travel internationally and make few international calls, read no further. Engage instead with one of the well-known domestic mobile carriers in your country.
If your business is international in either aspect or location, however, this paper is for you.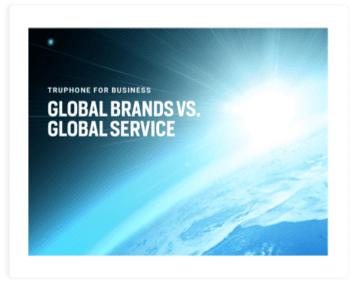 Download this handy resource to learn more about:
The opportunity cost of multiple providers
Hidden management costs
Scaling on a global network
Middle-out innovation
Download resource