Recorded Dec 2021 · FREE ON-DEMAND WEBINAR
DELIVERING MOBILE TRANSFORMATION
You're one step closer to simplifying your multi-country mobile contracts
What is covered in this free on-demand webinar?
This free on-demand webinar includes a session with leading mobile connectivity experts that will help you transform the management of your mobile business estate.
This webinar provides insight into new technologies, reducing costs, reducing complexity and allowing you to have greater control over the mobility costs of your workforce. Avoid the complexity of multi-national contracts and networks.
Request the free recording now to hear more about: 
Challenges and trends on global business mobile connectivity
Innovative solutions to regain control and add simplicity to your global mobile estate
A live case study of how we have done this for an existing customer
A live eSIM demo; the innovative cutting-edge mobile technology
Paul Liesching
Director of Enterprise Sales, Truphone
Paul has 20 years' experience in the enterprise mobility market. In 2009, Paul founded Obsidian Wireless—one of the first companies to provide mobile recording services in the UK. Obsidian Wireless was acquired by Truphone in 2012 where Paul has since remained, helping to make Truphone the leading provider of Mobile Compliance technology globally. Paul is now focusing on how the rapid evolution of wireless platforms and the consumerisation of technology is transforming communication and collaboration in the global financial markets.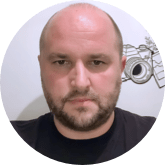 Jamie Cole
Global Solutions Consultant, Truphone
Jamie has spent the last 25 years in the IT and Mobile comms industry, he is a self-confessed geek who loves the technology. Jamie has a passion for mobile first technologies and the adoption of being able to work anywhere, anytime, anyplace on any device. He is a massive advocate of the eSIM technology Truphone provides. Jamie has been part of Global Solutions team at Truphone since early 2020 and brings a wealth of knowledge on Cisco, Apple, Android, Unified Comms, Wireless Platforms, Mobile and the IoT space.
Erik Bak-Mikkelsen
Head of Cloud Operations, Share Now
Erik Bak-Mikkelsen is Head of Cloud Operations at ShareNow for more than two decades. He has extensive experience in the UNIX, Linux and Windows network. Erik is experienced in fully cloud-based client-IT and DevOps backend infrastructure, plus Apple macOS and iOS.